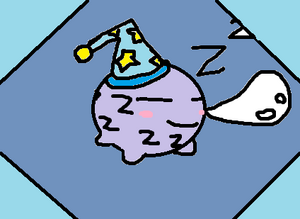 This article is a stub. You can help the Complipedia by expanding it, or the Humanoids will attack it.
Zeezeeze
are small compliens that is wearing a pijama hat and has 'zz's on its body. There is also a bubble coming out of its nose. That might explain that it's sleeping.
Info
These sleepy creatures might look boring at couldn't even touch you, but know that it looks so boring that it puts you to sleep too.
Trivia
No trivias yet