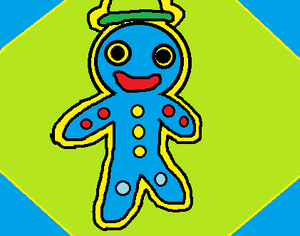 This article is a stub. You can help the Complipedia by expanding it, or the Humanoids will attack it.
Gingees
are gingerbread men that are wearing a green hat and have colourful buttons. It is coloured blue inside while it is yellow outside.
Info
No info yet
Trivia
It is one of the compliens involved in Christmas.